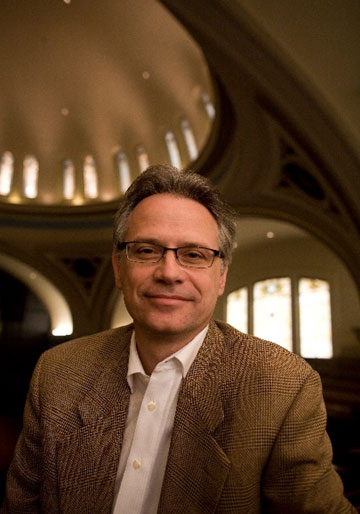 Kevin Daniels has over 30 years of real estate experience, including leasing, development and property management, and is the President of Nitze-Stagen & Co., Inc. and Daniels Real Estate, LLC. Nitze-Stagen focuses on the investment into and Daniels Real Estate the redevelopment of, landmarked structures and community redevelopment projects in Seattle, Washington. Mr. Daniels is recognized as a leading voice for historic preservation in his community and is nationally recognized on the issue of stimulating economic development through preservation efforts. Over the last few years his development team has received two National Preservation Awards and numerous local & state awards for their work. Recently he was named Seattle's 2015 Downtown Champion and was the first recipient of the Urban Hero award from the International Sustainability Institute, and received the Washington State Special Achievement Award and the Judge's Choice Award from the National Association of Office & Industrial Properties for his work to save the historic First United Methodist Church in Seattle. The American Institute of Architects has made him an honorary member in Seattle for his body of work.
Mr. Daniels' current projects include the construction of a 43 story high-rise office tower in downtown Seattle as part of the preservation of the last historic sanctuary building within the central business district (culminating a nearly 25 year preservation court battle) and the largest transit oriented development in the Pacific Northwest- Stadium Place (culminating a 25 year planning effort). The firms' current property investments and past development activity in Seattle include Starbucks Center (currently the largest, at 2.1 million square feet, and oldest LEED-EB Gold certified building in the country), Union Station corporate campus (a 1.1 million square foot office campus sitting on top of the regional light rail transit center) and Merrill Place (a full block mixed use in historic Pioneer Square).
Mr. Daniels serves on the Board of Trustees for the National Trust for Historic Preservation where he is vice-chair of the Audit Committees. He also serves on the Board of Regents for Gonzaga University and is co-chair of the Alliance for Pioneer Square. Mr. Daniels serves on the boards of the Washington Trust for Historic Preservation and Historic Seattle as board emeriti. Mr. Daniels is actively involved in Operation Comeback in New Orleans and has worked with AIA and AWB on seven trips to bring architects and other professionals to the lower Ninth Ward rebuilding effort. In addition he recently worked with the Jane Goodall Institute's Shanghai office (Roots & Shoots program) to bring the EcoAudit program to the United States with the establishment of the first program office in Seattle. In collaboration with the Cool School Challenge this sustainability education program for youth is now spreading across the country. Finally, Mr. Daniels has assisted the National Trust in the creation of the Preservation Green Lab offices in Seattle.